Richard Gladdis – President
I am a 2nd year aero/astro engineering student who aspires to go into rocketry as a career. I became president of the spaceflight society after my first year and aim to increase both group numbers and project enthusiasm. As we go into our fourth year as a society, a lot of projects are maturing into their final states; my job is to help everybody achieve their goals and make sure everything runs smoothly.
---
Thomas Holdaway – Vice President and Treasurer
Hi all, my name is Tom, I am your new Vice-president and treasurer, and currently in my second year of mechanical engineering. I work as part of the gaseous rocket motor group who are (as the name suggests…) currently developing a gaseous rocket motor for test-firing.
In my role as treasurer I would love to be able to encourage as many new projects as the society can afford so please if you have an idea you want to develop further, come and present your idea to me and I will see if we can start making that idea a reality. Don't hesitate to get in touch on my Southampton email address: th8g15@soton.ac.uk.
---
Mohammed Nawabuddin – Head of Projects
Hi, I'm a 2nd Year Aeronautics and Astronautics student. Since the Society's founding just three years ago, we have worked on a diverse range of projects, from the Mars One LettuceOnMars submission, to the crowdfunded Stabilised Astrophotography Platform which raised over £4,600 in 2016. I plan to continue in that spirit and push the Society's focus towards more projects than we have ever done before, starting off with the UKSEDS National Rocketry Championship. If you have any new project ideas or collaborations in mind, then don't be afraid to get in touch at mnan1g15@soton.ac.uk.
---
Priya Shukla – Secretary and Outreach
Hi! I am a second year Aero and Astro student and your secretary, head of outreach and a team leader for the rocket project. I am very passionate about rockets and space generally and would like to share my passion by working with schools to teach more students about the awesomeness of space. I also hope to learn more myself about the technicalities of building a rocket from scratch! If you have any questions or queries feel free to message me at: ps9g15@soton.ac.uk
---
Arihant Kuba – Social Secretary
Hey, I am Arihant. I am the social secretary for the spaceflight society. As a member of the society I also work on the cubesat project which involves setting up the ground station for the university cubesat which is due to being sent into space.
---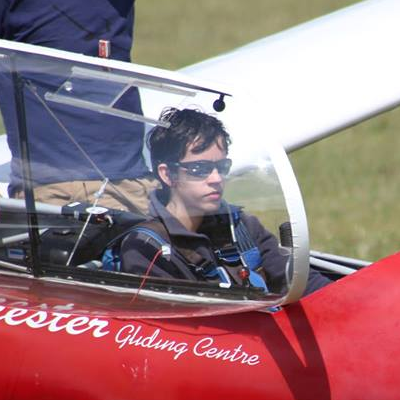 Elijah Andrews – Webmaster
I'm a 2nd year Aeronautics and Astronautics student with an interest in awesome space stuff. Over the last year in the society I've been a part of the stabilised astrophotography project. I am the current webmaster, if you would like to contact me for any reason you can send an email to eda1g15@soton.ac.uk.